Crystal Bailey is a Terror Is Reality co-hostesses along with her identical twin sister Amber Bailey. She wears a silver dress.
In Case 4-1: The Source, Amber and Crystal hold Rebecca Chang hostage then battle Chuck Greene. When she does so, she wields a Katana Sword. Her tactics include double-teaming Chuck with her sister; in addition to hit-and-run tactics. Killing either of the twins will end the battle.
Crystal's profile picture is the EXACT same image of Amber, only mirrored.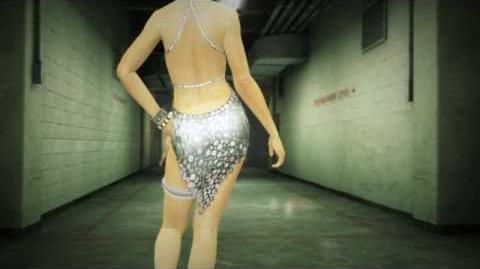 External links
Edit
Ad blocker interference detected!
Wikia is a free-to-use site that makes money from advertising. We have a modified experience for viewers using ad blockers

Wikia is not accessible if you've made further modifications. Remove the custom ad blocker rule(s) and the page will load as expected.