The Drill Bucket is a combo weapon in Dead Rising 2 and Dead Rising 2: Case Zero, made by combining these items:
The Drill Bucket combo card is the award for gaining level 2.
This combo weapon has been described as:
"It's a metal bucket with a few drills taped to the outside, pointing in. Slam it on a zombie's head and the drills will make short work of its melon. Yay!"[1]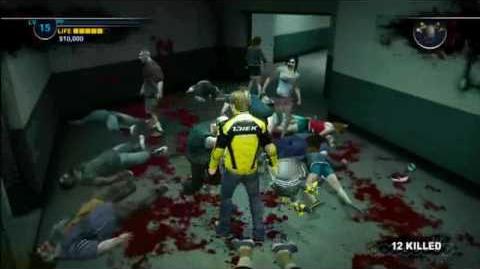 Along with knife gloves it is one of the best weapons.
External links
Edit
Ad blocker interference detected!
Wikia is a free-to-use site that makes money from advertising. We have a modified experience for viewers using ad blockers

Wikia is not accessible if you've made further modifications. Remove the custom ad blocker rule(s) and the page will load as expected.