The Paddlesaw is a combo weapon in Dead Rising 2, made by combining these two items:
This combo weapon has been described as:
"Remember Donatello's bo staff from "Ninja Turtles"? Well, imagine if there was a running chainsaw at each end. Suddenly Donatello seems a lot less bad ass."[2]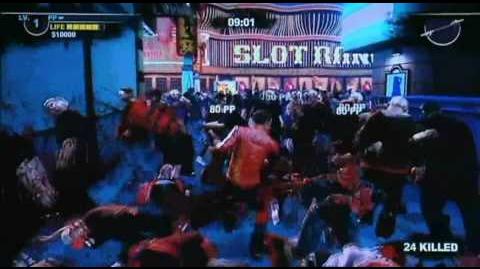 External links
Edit
Ad blocker interference detected!
Wikia is a free-to-use site that makes money from advertising. We have a modified experience for viewers using ad blockers

Wikia is not accessible if you've made further modifications. Remove the custom ad blocker rule(s) and the page will load as expected.