For the Dead Rising weapon, see Pylon.
The Pylon (Dead Rising 2) is a weapon in Dead Rising 2 and Dead Rising 2: Case Zero.
Locations
Edit
Case Zero
Edit
Click show.
Click on each group of pylons to see a screen shot of the location.
Click on each store to go to the store page.
Case Zero pylon locations map   
Next to the Still Creek Movie Theater
In the traffic jam next to Quarantine Zone
Quarantine Zone fence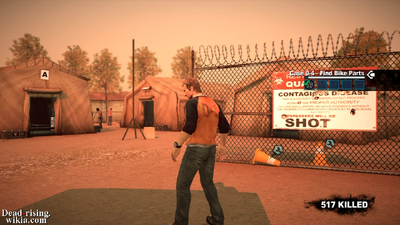 Dead Rising 2
Edit
External links
Edit
Ad blocker interference detected!
Wikia is a free-to-use site that makes money from advertising. We have a modified experience for viewers using ad blockers

Wikia is not accessible if you've made further modifications. Remove the custom ad blocker rule(s) and the page will load as expected.