Vehicles allow Frank to quickly travel around the mall, as well as kill hundreds of zombies without the danger of losing health. Unfortunately, Frank cannot take most vehicles inside the mall, so Frank can only drive across the Leisure Park lawn or in the underground Maintenance Tunnels.
Press:
Survivors can ride in the car with Frank.[2] Speed and strength is from one to five.
Zombie Genocider achievement
Edit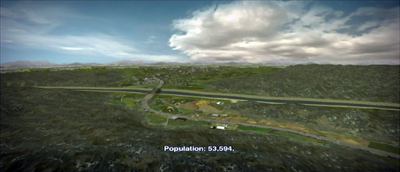 Vehicles are used to complete the "Zombie Genocider" achievement by killing 53,594 zombies (the population of Willamette Colorado).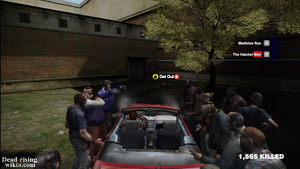 ↑ Off, Greg (August 7, 2006). Dead Rising Official Strategy Guide. BradyGames.

 

, p. 75
↑ Survivors And Cars, GameSpot, (May 10, 2008).
↑

Frank, one in the passenger seat and 3 in the back seat.
External links
Edit
Ad blocker interference detected!
Wikia is a free-to-use site that makes money from advertising. We have a modified experience for viewers using ad blockers

Wikia is not accessible if you've made further modifications. Remove the custom ad blocker rule(s) and the page will load as expected.