Weekly Photo Magazine is a book in Dead Rising, located inside the Contemporary Reading bookstore.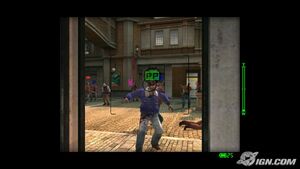 The book allows Frank to see Prestige Point Markers over zombies' heads, which takes the guesswork out of figuring out good photo opportunities and specific genres.[1]
This book works well for finding Queens, as they appear as Green prestige point icons in a sea of red and blue zombie prestige point icons.
↑ Off, Greg (August 7, 2006). Dead Rising Official Strategy Guide. BradyGames.

 

, p. 42
External links
Edit
Ad blocker interference detected!
Wikia is a free-to-use site that makes money from advertising. We have a modified experience for viewers using ad blockers

Wikia is not accessible if you've made further modifications. Remove the custom ad blocker rule(s) and the page will load as expected.